Who has done this ?
We all, from John Ball to Jean Paul Marat, several million peasants and workers took part, middle class people and craftsmen etc. etc.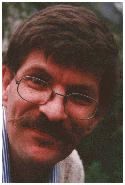 They have all made plans, organized conspirations, demonstrated, stormed fortresses and destroyed them, have negociated, have been betrayed and tortured - and always stood up again.
Have laughed and cryed, loved and hatred, have defied their ennemies, have mocked about Princes and Emperors, in all imaginable languages.
All I've done is making their stories accessible on the Internet. By the way, I'm not a machine and I'am not a commercial society, just a human beeing.

But it wouldn't be true to say I've done this all alone. Friends have helped me, with criticism, photocopies of rare documents, advice. Friends I knew before and friends I found through the Internet, and through this site.
So, who am I ?
born in the english zone of Germany
senior engineer
lived 10 years in Paris
1 child (but not married)
I have collected books on the subject I'm presenting here for nearly 30 years now and I felt it would be useful for others publishing documents one doesn't find easily. Still there is lot of work to be done.
Henry Gremming
Update:
Henry is dead. These pages stay online. For comments email to joerg at hydrops dot han dot de .
Jörg Ahrens, Königsberger Straße 32, 31226 Peine
---
Last modified: May 25, 2001, /english/about.html